Sergeant Major Fish
1/500 sec; f/8; 14mm
Notice the green colour on the right side of the coral not illuminated by the strobe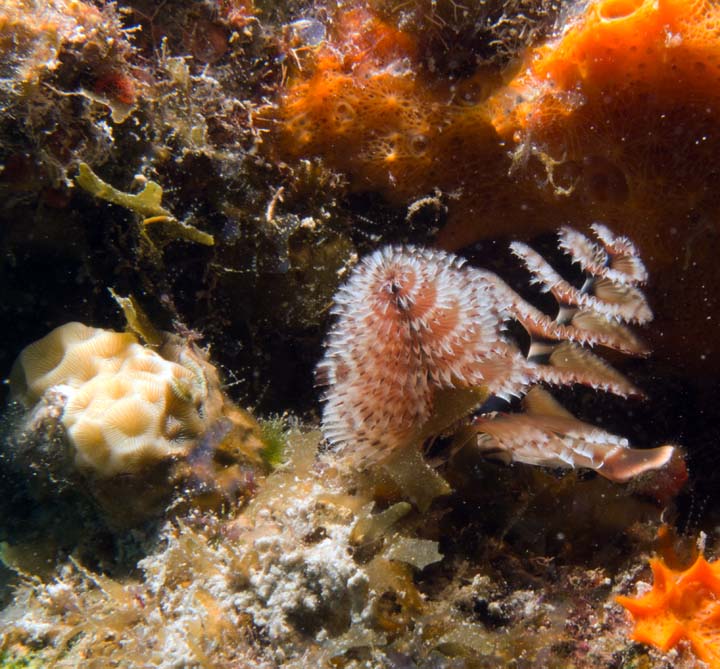 Christmas Tree Worm
1/500 sec; f/22; 42mm
This worm recoils back into it's hiding spot if approached at unbelievable speed. They are only about 2 inches tall.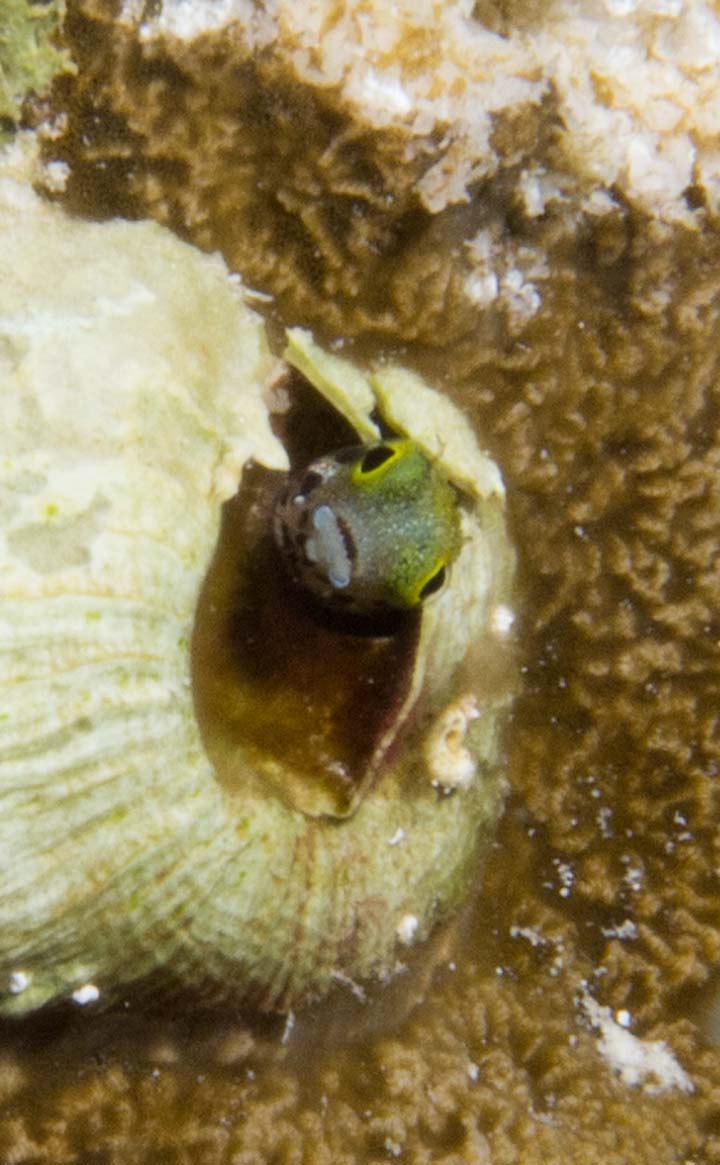 Either a Goby or Bleeny Fish (I'm not sure)
1/500 sec; f/22; 42mm
This little guy was living in a shell attached to a large brain coral. I never saw him until Cathy pointed him out in the picture..
His head appeared to only the width of two pin heads.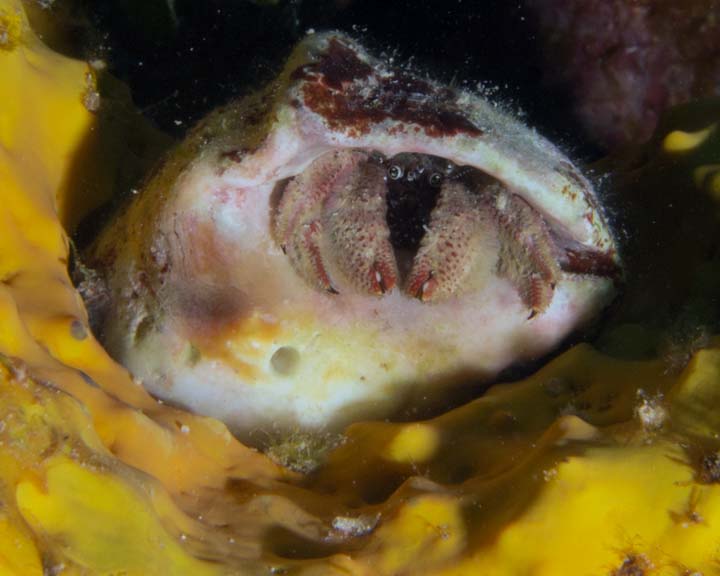 Hermit Crab (not sure which variety)
1/500 sec; f/22; 34mm
Cathy found this guy (and returned him) somewhere on the sea floor.
As soon as you touched his shell, he retreated inside. but then cautiously came out. Those are his eyes in between front claws.
Unfortunately, I had to be quick to snap the picture before be pulled it over on top of himself when he started to walk away.
Taking this picture is when I also learned you can yell through you air regular when I heard a muffled 'shoot' from Cathy.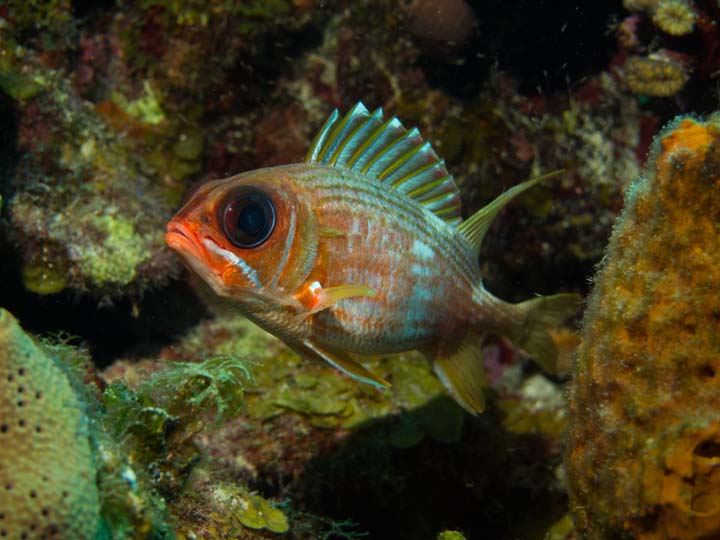 Squirrel Fish
1/500 sec; f/5.6 ; 42mm
Only cooperative subject.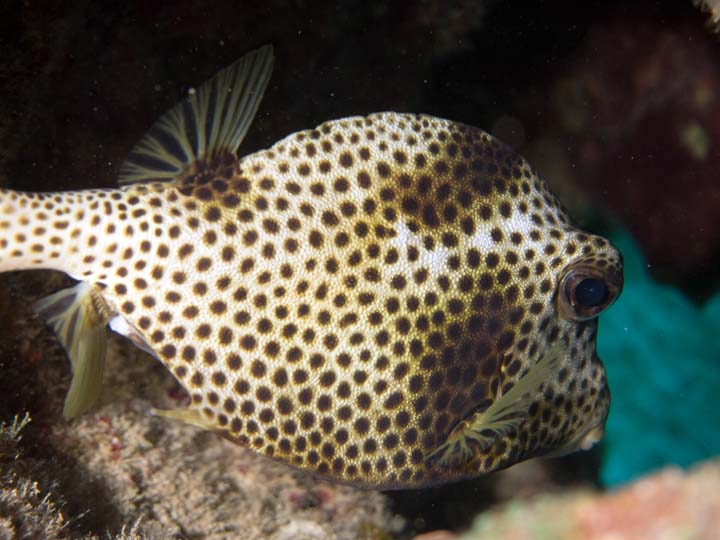 Spotted Trunk Fish
1/500 sec; f/5.6 ; 42mm
Cathy and I played hide and seek with this guy in a piece of coral. I took all sorts of pictures but this is the only one that captures most of him.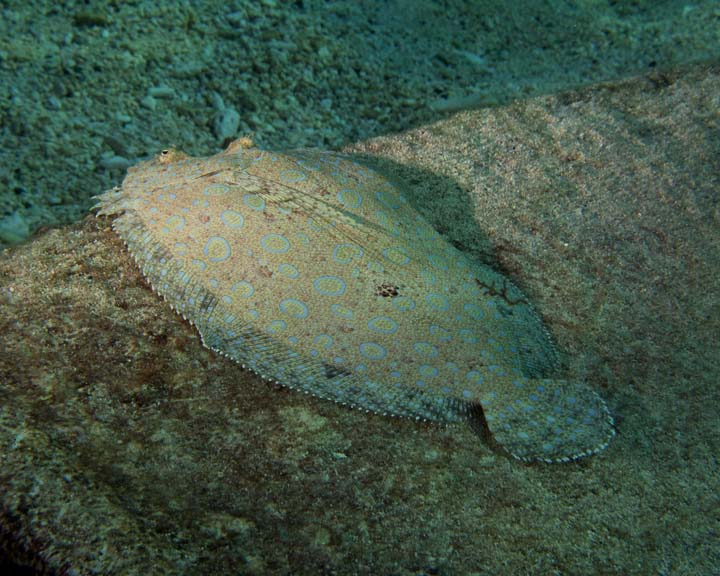 Peacock Flounder
1/800; f/8 21mm
This guy was about 15 feet from the dock in about 12 feet of water.
You can see the effect of the strobe that is catching only his front half.